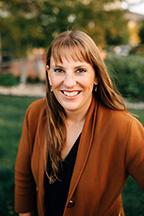 Hello!
Let me tell you a little bit about myself. I grew up in northwest Washington State near the Canadian and Idaho borders. I spent most of my time showing Quarter Horses, playing soccer, and working on schoolwork. Following high school graduation, I decided to attend Colorado School of Mines in Golden, Colorado.  I packed up, "lock, stock and horse trailer" (as my grandfather liked to say) and headed out at the tender age of 18.
I have always been interested in Real Estate and began acquiring rental properties in 1998 starting with a condo and slowly continued purchasing properties as I worked on obtaining my degree.  At one point, I took a semester off and worked for a guide and outfitting business located in Northern Colorado. This taught me quickly  (the hard way) that I needed a degree for long term success.
After changing majors and schools several times, I found my calling!  In the spring of 2003, I received a BS in Finance, with an emphasis in Real Estate from Metropolitan State University. There was not another industry that interested me nearly as much as Real Estate.  I began working with Home Real Estate in Centennial, Colorado for the purpose of continuing my accumulation of rental properties and knowledge of the Real Estate market.
After nearly 10 years experience, I found that nothing surprised me much anymore and I decided to challenge myself again with Law School. I graduated in January 2014 from Concord Law School of Kaplan University with a Juris Doctor Degree. While I'm not a practicing attorney and cannot give legal advice, this background law education has helped me consistently with my real estate business and career!
In December of 2013, I used this law background to open my own brokerage. Elevate Real Estate is a brokerage firm designed for Real Estate Agents that are self starting with strong business and professional backgrounds.  I've taken the time to cultivate a hand-picked group of agents for my team, that I can trust with my own deals and they are here to stay.  This means you have the most amazing and competent team available at your fingertips!
At this point I'm rapidly closing in on 20 years in the industry and looking forward to adding Commercial Real Estate to my resume.  I look forward to learning how I can best serve you in meeting your personal real estate goals and leave you with this one last piece of advice, "Invest in Real Estate today!"
~ Ginger Matney, Employing Broker / Owner & REALTOR ~
For more detailed information on my professional career, see my Resume.