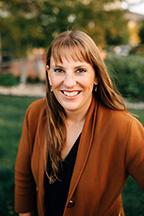 Hello, let me tell you a little bit about myself. I grew up in northwest Washington State near the Canada and Idaho borders. I spent most of my time showing Quarter Horses, playing soccer, and working on schoolwork.
Near graduation, I decided to attend Colorado School of Mines in Golden, Colorado. So I packed up, "lock, stock and horse trailer" (as my grandfather liked to say) and headed out at the tender age of 18.
I have always been interested in Real Estate and began acquiring rental properties in 1998 starting with a condo. I slowly began acquiring properties as I worked on obtaining my degree. I also took a semester off and worked for a guide and outfitting business located in Northern Colorado. This taught me quickly, the hard way, that I needed a degree for long term success.
After changing majors and schools several times, I found my calling. In the spring of 2003, I received a bachelor's degree in Finance with an emphasis in Real Estate from Metropolitan State College. Since there wasn't another industry that interested me nearly as much as real estate, I began working with Home Real Estate in Centennial Colorado for the purpose of accumulating my own rental properties.
After nearly 10 years, I've found that nothing surprises me much, and I decided to challenge myself in Law School. I graduated in January 2014 with a Juris Doctor degree from Concord Law School in California run by Kaplan. While I'm not a practicing attorney and cannot give legal advice, this background education has helped me in more ways than I can count, and continues to do so every day in every deal.
In December of 2013, I used this law background to open Elevate Real Estate. Elevate is a brokerage firm that is designed for Real Estate Agents that are self starting with strong business backgrounds. We have plans to expand slowly as we find the right agents that meet our strong commitment to excellent service.
In addition to agents working under Elevate Real Estate, I work with a partner Pamela McNicholas, and team members Melani Hensley and Kara Harel. We also added in a property manager Penni Smith. Working as a team since the early 2000s, we are able to provide the best possible service where no single client ever has to wait for an appointment or to see a home immediately. We look forward to working with new investors and regular buyers and sellers every day and hope to hear from you soon!
For more detailed information on my professional career, see my Resume.